Lake Nyabihoko
The nearest island to the town of Ntungamo, the lake is home to an island with an ancient Ankole homestead.
Gorilla Trekking
The ultimate tourism experience in Uganda, gorilla trekking deep in Bwindi Forest in south Western Uganda!
Queen Elizabeth Safaris
Undertake the safari of a lifetime in Uganda and watch the animals whilst sitting on top of a jeep in Queen Elizabeth National Park!
Great Lakes Museum
This museum aims to preserve and promote the history of the local tribes of the area. Stunning sculpures to admire!
Chimp Tracking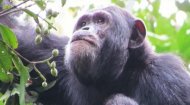 Go chimpanzee tracking along the scenic trails of Kalinzu Forest in the Rift Valley Escarpment in Western Uganda.
Batwa Experience
Step back in time to see how the Batwa lived in the Bwindi, one of the planet's most beautiful jungles.
More Soon!
More information about tourist attractions near to Ntungamo will be uploaded shortly. Contact us!
That's It!
Ntungamo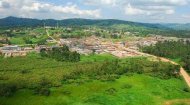 Located on the Kampala-Kabale highway Ntungamo is a great source of pretty much anything you may need.