Amabere Caves
The Amabere Caves are near Fort Portal and offer insights into local legends and folklore.
Tooro Palace
The Tooro Royal Palace is home to the Omukama, king of one of the four traditional kingdoms of Uganda.
Botanical Gardens
The Tooro Botanical Gardens promote conservation in the Albertine Rift Region of Western Uganda.
Royal Tombs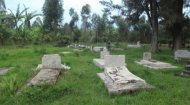 The Karambi Royal Tombs are the final resting place of Omukama Kasagama & Rukidi III on the Kasese Road.
That's It!
Fort Portal Golf
Toro Golf Club, is located close to the town centre on its eastern side and has 11 holes over seven acres.
That's It!
Tea Plantations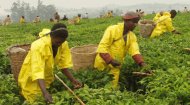 The tea plantations are at the heart of Fort Portal's economy and factory visits can be arranged.
That's It!
Guided Walks
Guided walks are available locally and last about three hours taking in a crater lake and its bubbling source.
That's It!
Fort Portal
Find out more things to do and tourist attractions in Fort Portal in our Fort Portal profile pages.