Acacia Hotel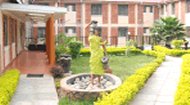 Located on the main road to Kabale and Kasese and just a short drive from Mbarara town centre.
Lake View Hotel
Located a mile from Mbarara's centre, Lake View Hotel is a 5 star hotel set in it's own gardens.
Agip Motel
Located near the gates of Mbarara, Agip Motel is a quiet and charming hotel with a small bamboo forest.
Embassy Hotel
Located just outside of Mbarara, rooms at this upmarket hotel have mini-fridges and satellite TV.
Rwizi Arch Hotel
Another upmarket hotel, Rwizi Arch is located 3km from Mbarara on the edge of the Rwizi River.
Kosiya Hotel
The Kosiya hotel is situated in Nkonkonjeru-Mbarara, 2 kms from Mbarara and offers 24hr room service.
More Soon!
The Western Uganda Network will be uploading more accommodation listings soon!
That's It!
Mbarara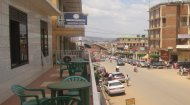 More to see and do in Mbarara including the best places to eat and accommodation options.