Places to Eat in Mbarara

Okay, we have a small confession to make; we don't really like Ugandan food! As such we are always hungry to find the best places to eat and this guide provides a list of what we believe are the best places to eat in Mbarara. They range from small cafes to up market restaurants and even the local supermarkets where pies, pizzas and southern-friend chicken can be purchased though not for eating in. Great for a picnic!

If travelling to Uganda for the first time can we recommend you try and avoid buying food from street vendors as the cooking conditions are untested and many of those we know have fallen ill shortly afterwards; your choice though! Please also be aware that there is no such thing as 'fast food' in Uganda with most meals taking around one hour to prepare (don't ask why.) As such, it's best to order then explain you are going shopping for a while, rather than go shopping then ordering when hungry! Mnay of the hotels in our Mbarara accommodation guide also provide places to eat so here we concentrate on the best of the rest!
---

One of our favourite places in eat in Mbarara, this retaurant on the main street serves awesome food and we eat there everytime we are in Mbarara.
---

Well worth a visit is Jack's Cafe, Bisto and Lounge which offers a bar and grill for good food.
---
---

Located near the gates of Mbarara, Agip Motel is a quiet and charming hotel with a small bamboo forest.
---

Located in the centre of Mbarara, this restaurant offers Asian and African food including south Indian cuisines.
Visit Facebook Page >
---
Hot Loaf Bakery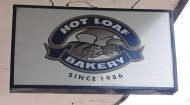 Hot Loaf Bakery is part of a chain that can be found elsewhere in Uganda and serves what it says!
That's It!
---
---
Internet Cafe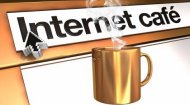 Have something to eat and drink whilst enjoying rare 4G internet at this cafe close to Centenary Bank.
That's It!
---
---