Volunteer in Western Uganda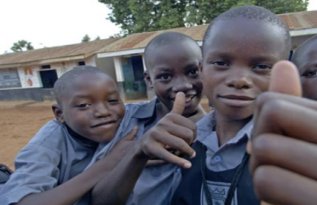 Western Uganda, like much of Uganda, is home to numerous poor families with many children being orphans with no caring adult looking out for them. As such, there are many volunteer work programs that need you to help out mainly at schools or providing care in orphanages. Although working with street children in Western Uganda is hard work and seemingly unrewarding, volunteer work with most children is an enriching experience for both the volunteer and the children themselves who crave the love and extra attention you can provide.

Sadly the pandemic has hit many volunteer programs hard. Without volunteers to help run them or fundraise back home, many of them have been forced to close their doors for the last time having a devastating impact on the children and the communities they work within. It's so bad that when we recently reviewed the volunteer work projects previously showcased on this page, each and every one of them had been forced to close. In the meantime you can check out other volunteer and sponsorship programs for children in Uganda using the links below.
---

If you are interested in volunteer work in Uganda or elsewhere in Africa, visit the African Volunteer Network, run by the same team who bring you the Western Uganda Network.
---

Details of how to sponsor a child in Uganda at the African Volunteer Network, again run by the same team who bring you the Western Uganda Network.
---
---

The Lighthouse Project is the only novel set in Western Uganda and is based on volunteer work experiences in Western Uganda, specifically around the Ntungamo area. Written by the team who bring you the Western Uganda Network, the novel is available on Amazon in paperback and digital Kindle formats.
---
---