Places to Eat in Ntungamo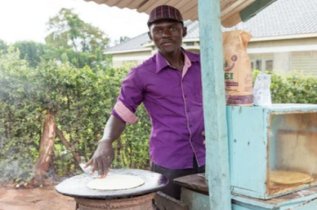 There are many places to eat in Ntungamo and they vary greatly in quality. What might be hailed as Southern Fried chicken will probably be boiled chicken on a bone. Most chefs simply haven't travelled further than Ntungamo itself so don't realise their dishes don't quite fit the western palette.

That said there are some great places to eat, particularly JTs. The Fuelex has gone down hill of late but still serves okay English food. One thing to remember is that most places that serve food take around an hour to cook your meal. So plan ahead! If you can't wait that long (and we normally order, then go into town for shopping before returning when it's ready) try and avoid street vendors. There's nothing wrong with the food but there are no hygiene guarantees so best to avoid if you have an easily upset stomach. Just saying!
---

Jerusalem Trees provides a good range of food and accommodation with clean, smart rooms and a gym a few minutes walk from Ntungamo town centre.
---

Upmarket resort and spa on the outskirts of Ntungamo, often used by businesses with a great restaurant.
---
---
Fuelex Cafe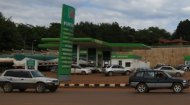 As you leave town towards Kabale, the Fuelex garage has an adjoining cafe for decent meals.
That's It!
---

A small hotel behind the town of Ntungamo. Very quiet surroundings. We haven't tried the food yet but have had some good reports.
---

The Embassy Tours Hotel in Ntungamo serves decent food near the town cetre and is a good stop off point having a well stocked bar, gardens, and a sauna.
---
---
Salama Lodge



We had one meal here but the food available was mainly suitable for local travelling businessmen and the chef who cooked our meal must have looked at the picture of the food he had prepared on the menu and wondered why his looked nothing like it!
That's It!
---
Ariho Hotel



We don't as yet have any detailed information on the food available from this outlet the main street of Ntungamo.
That's It!
---
---