Things to do in Mbarara

For a short stop-over there are enough things to do in Mbarara to keep you busy for a few days and most find out a little about the history of Mbarara, the chief town of the old Nkore Kingdom that was later subsumed into an independent Uganda in 1962. You can find out more about Mbarara's history at the Igongo Cultural Centre north of the town or by reading the article on our main Mbarara guide page.

Also enjoy a nature walk along the Rwizi River that flows through the south of the town and maybe spend time relaxing either horse riding, swimming or playing golf. If you know of other things to do in Mbarara please contact us. Oh, there are also some nice African craft shops tucked away where you can get your souvenirs!
---

If you fancy a break from the Ugandan heat, plan a day trip to Big Fun swimming pool in Mbarara within walking distance of the city centre. If you don't fancy a swim, there's a bar and other entertainment.
---

The Rwekishokye Country Club near Mbarara offers horse-riding, swimming and other activities.
---
---
Mbarara Golf



There is a decent size golf course in central Mbarara behind the Golf Course supermarket.
That's It!
---
Sanga Village



A cultural centre for the Hima tribe close to Lake Mburo and Mbarara featuring traditional ornaments and regalia.
That's It!
---
Rwizi River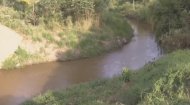 Have a paddle, splash about or canoe in the Rwizi River that flows through the south of Mbarara.
That's It!
---
---
Shopping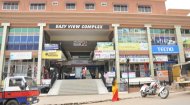 Okay, shopping probably doesn't sound all that exciting but Mbarara is the best shopping location in Western Uganda where you can find most things you need including wines, cheeses, western goods and, above all else, HP sauce! It's a very busy place though so be prepared to get frazzled!
That's It!
---

An online guide to more things to do in and around the small but still busy city of Mbarara in Western Uganda on the Kampala to Kabale Road.
---
---