Uganda Currency Converter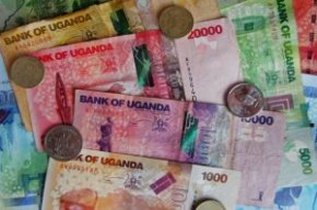 This currency converter give a rough idea of how much Ugandan money you will have to spend when you are out and about in Western Uganda. Bear in mind that some banks also charge fees for conversion as well as using their ATMs so the converter is for general information only.

As well as small coins, Ugandan money comes in 1000/-, 2000/-, 5000/-, 10,000/-, 20,000/- and 50,000/- notes with 50,000/- being worth around £12.50. Its worth noting that whilst banks will normally issue 50,000/- notes very few of the local shops in Western Uganda can change that size of note so whenever you get hold of the smaller denominations treat them like gold dust! (If you ask how much something costs and you have a 50,000/- note in your hand the cost will inevitably be 50,000/-!)

Try not to run too low on money as there are few ATMs around that accept foreign cards (and even fewer Mastercards with Visa being the card of choice in Uganda) and they are often out of money especially when government workers get paid or the power is down. Also prepare for a wait at an ATM as most Ugandans like to count the money that has been issued, get a receipt then check that receipt against their own records before making way for the next customer!
---

Check out all the latest news and current events in Uganda with our daily updated Uganda news feed.
---
---

Some useful advice on travelling in Uganda including personal safety information, smoking and what to expect around bus stations and other travel locations.
---
---