Kasese Tourist Attractions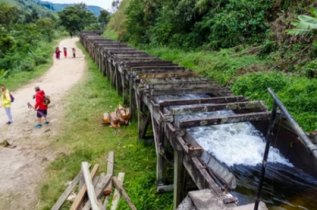 There are not many tourist attractions in Kasese itself however the town is more a gateway to the Queen Elizabeth National Park and the stunning Rwenzori mountains, however that status may change should the local airport be upgraded to full international airport status as planned. (However, those familiar with Uganda that things rarely progress as planned with money frequently running out!).

Kasese is probably the best place to stay when visiting these attractions literally bordering Queen Elizabeth National park and all it has to offer and just 16 miles from Rwenzori Mountains National Park in the Rift Valley.
---
Rwenzori Mountains National Park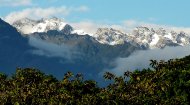 The Rwenzori Mountains National Park is home to over seventy mammal species and 217 bird species however is probably best known as a world-class hiking and mountaineering destination with stunning views.
---

Kibale National Park is considered one of the most beautiful in Uganda with terrain ranging from tropical forests to sweeping savannahs and woodlands on the Rift Valley floor. Located some 200 miles west of Kampala, the is home to around seventy mammal species as well as 375 species of birds.
---
---

Undertake the safari of a lifetime in Uganda and watch the animals whilst sitting on top of a jeep in Queen Elizabeth National Park, the closest National Park to Ntungamo in the centre of Western Uganda.
---

A Google satellite map of Kasese showing the town and it's tourist attractions. Zoom in to explore places of interest!
---
---

More attractions to visit in Kasese from the Rwenzori Arts Centre to Katwe village and the Rwenzururu Palace.
---
---