Ntungamo Tourist Attractions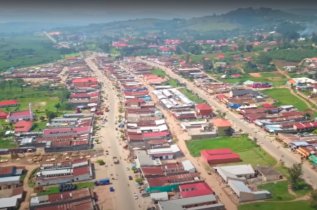 Ntungamo isn't best known for its tourist attractions having none itself, however it is an ideal base from which to explore such attractions in Western Uganda given its central location and its within easy reach of local lakes, and museums as well as a great base for undertaking safaris in nearby Queen Elizabeth National Park as well as chimpanzee and gorilla trekking further afield.

Tourists will also be able to travel to Tanzania and Rwanda from Ntungamo with those journeys only being a few hours ride. Here we showcase some of the best tourist attractions accessible from Ntungamo.
---

The nearest island to the town of Ntungamo, the lake is home to an island with an ancient Ankole homestead and features in the novel 'The Lightouse project' available on Amazon.
---

The ultimate tourism experience in Uganda, gorilla trekking deep in Bwindi Forest in south Western Uganda!
---
---
Queen Elizabeth National Park Safaris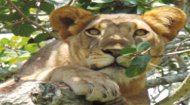 Undertake the safari of a lifetime in Uganda and watch the animals whilst sitting on top of a jeep in Queen Elizabeth National Park, the closest National Park to Ntungamo.
---

Step back in time to see how the Batwa lived in the Bwindi, one of the planet's most beautiful jungles, when you visit the Batwa Experience.
---

This museum relatively close to Ntungamo aims to preserve and promote the history of the local tribes of the area and explores the history of Ntungamo and the wider region.
---
---

Go chimpanzee tracking along the scenic trails of Kalinzu Forest in the Rift Valley Escarpment in Western Uganda, one of the popular tourist attractions of Western Uganda.
---
More Tourist Attractions in Ntungamo



More tourist attractions to enjoy in and around Ntungamo from local lakes to walks, hot springs and exploring local legends and culture.
---
---