Uganda National Parks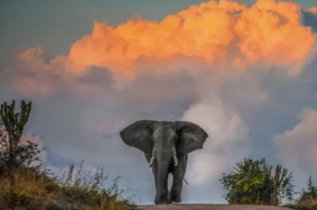 There are seven National Parks in the western region of Uganda and they form the backbone of the tourist industry there. Largely unspoilt and uncomercialised, these parks are home to a wide range of animals, birds, reptiles and butterflies many not found elsewhere on the planet. The parks are also home to a range of a diverse range flora and fauna. The national parks vary from dense rainforest to stunning mountains formed through volcanic activity to lush savannahs and grasslands. Uganda is one of the few countries on earth that is home to the mountain gorilla and indigenous people such as the Batwa pygmies still live in the southern national parks. Unlike elsewhere in much of Uganda, those travelling to the national parks have a great range of accommodation options with good, cleans facilities in lodges, resorts, hotels and even camp sites. Below we provide an online guide to the best National parks in Western Uganda where you can explore their main attractions and zoom in using the interactive satellite maps to find more about what they have to offer.

If visiting Uganda's National Parks in search of wildlife in their home surroundings you won't be disappointed but maybe surprised that certain animals you associate with Africa are not seen in abundance. For example although gorillas, chimps, lions, elephants, hippos, buffalos and zebra can be found in the parks other mammals such as giraffes and leopard are only occasionally spotted whilst White Rhinos are hard to find and Black Rhinos and Wildebeests are no longer there. Nevertheless Uganda remains one of the world's top destinations for safaris through its National Parks.
---

This National park is next to the Semuliki and Lamia rivers and is located on Uganda's border with the Democratic Republic of the Congo with Lake Albert to the park's north and the stunning Rwenzori Mountains to its south-east.
---
Rwenzori Mountains National Park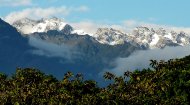 The Rwenzori Mountains National Park is home to over seventy mammal species and 217 bird species however is probably best known as a world-class hiking and mountaineering destination with stunning views.
---
---
---
---
---
---
---
---
---